The term "Footballer's car" gets thrown around quite a bit in Great Britain — but considering that what the Brits call "football" is completely different than American football, it's funny how the term applies regardless of where you are.
What's also entertaining is that many European footballers drive large American SUVs — you know, the sort that are expensive to refuel in Europe. So what constitutes a "Footballer's car" in the good-ole' USA? There's no shortage of SUVs, and just as with their counterparts across the pond, European exotics make up a good chunk of the list as well. Of course, every now and then, you come across some character without the six-figure price tag, too.
Here are some of my favorite picks from the NFLs current crop of star cars. Planning on a career in pro sports? You better take notes.
Calvin Johnson's Porsche Panamera Turbo
Yes, it's true that Porsche just released the 2018 Panamera, but you won't even spot one of those on the road yet. As far as riding in style, it's hard to beat Johnson's 190 mph executive express. With its spacious and comfortable interior, heaps of power and room for the whole family, this is a solid choice for an athlete's wheels.
Gronk's Mercedes-Benz S63
Few names in professional sports stick in your head like "Gronk," a five-letter moniker that I also think would fit nicely on a custom license plate. But even if the name evokes thoughts of animated ogres and lead-blocking for running backs, Gronk's taste in cars is all class. He's selected what might be the best looking car on the market today in the new Mercedes S class, and it has power to spare thanks to its boosted V8.
Reggie Bush's 1971 Plymouth Barracuda
Even if recent seasons have been fraught with injury trouble, Reggie Bush stands among the NFL's elite running backs. He's bringing some vintage flavor to the game with a super-clean restored 1971 Plymouth Barracuda in powder blue. Oh, and he's got an "Eleanor" replica GT500 Mustang and a Lamborghini among other things. Who knew Reggie was a car guy?
Russell Wilson's G63 AMG
The G-wagon has long been a staple of the pro sports and Hollywood crowds, but the championship-winning Seahawks quarterback isn't rocking just any G class. This matte black specimen produces a prodigious 560-plus horsepower and the same amount of torque in ft. lbs. thanks to its twin-turbo hand-built V8, allowing Wilson to scramble at-will on gridiron or tarmac.
Odell Beckham Jr's McLaren MP4-12C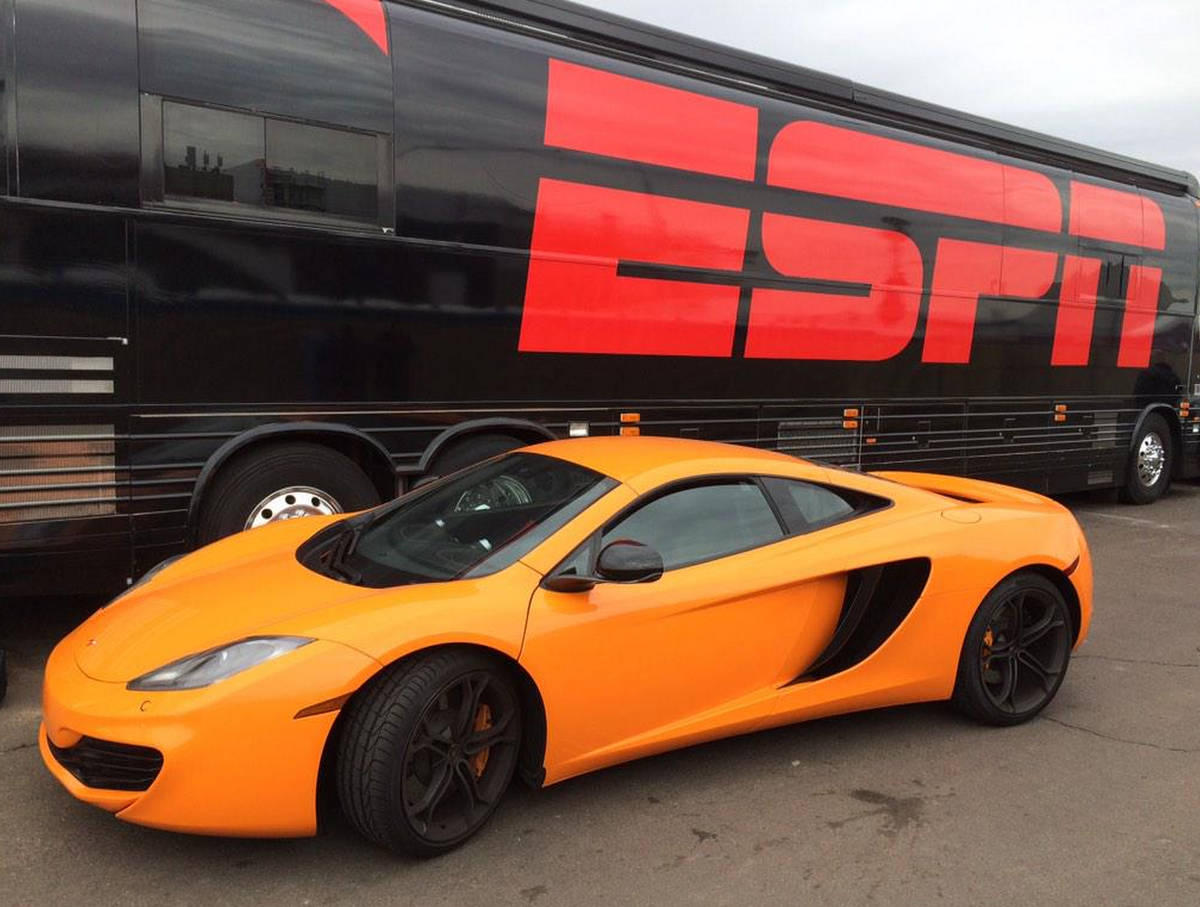 Give Odell some credit for having the guts to sport a car as wild as his hair. His outrageously orange McLaren perfectly suits both his style and his ridiculous acceleration on the field. No wonder he picked it.
Alfred Morris' Mazda 626
Alfred Morris says his car's name is "Bentley," which is all-the-more fitting when you find out that he paid two dollars for it. The Washington running back's 1991 Mazda 626 has been with him since be struck a deal with his pastor in college. Since then, Mazda has refinished the car for him, similar to how Acura re-did Ludacris' Legend. Morris says he is considering a new ride, though, because he doesn't want to drive Bentley in the rain.
Antonio Brown's Porsche 911 and Rolls-Royce Wrath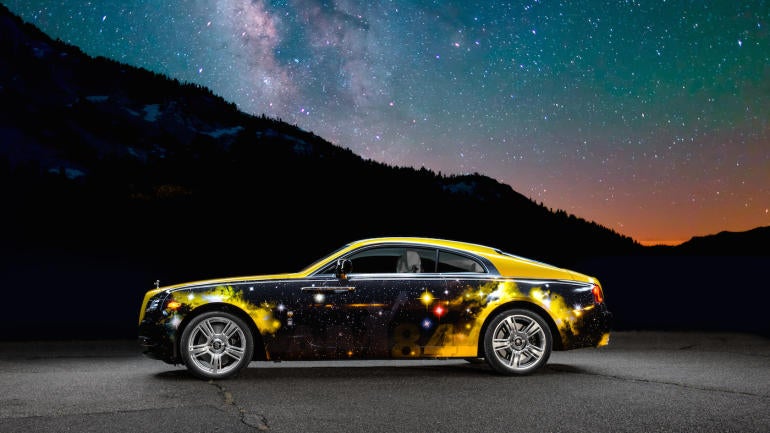 Would you rather have this sweet 911 with factory-installed racing livery or a custom Rolls-Royce clad in outer-space graphics? I don't know the exact trim spec of Brown's Porsche, but bet on it being far from the stripper model. In a competition with Steeler's receiver Brandon Marshall, Brown put his money where his mouth is. Want to get your car looking the same? You get the space graphics wrapped for less than a dollar a foot, but then you just need an extra $415,000 for the car.
The List Goes On
These are just a few of the excellent rides hanging out around the league today. Trying to decide on which player has the best car might be a never-ending process. Heck, these guys make the kind of money that allows them to drive something new off the lot at any minute. So keep us informed — if you know of a gridiron star whose wheels deserve attention, post it in the comments below!